Figs are one of the most popular fruits, because their sweet taste is recognized by people. The dried figs have certain medicinal properties and are used to make soups. We can see dried figs being sold in many supermarkets and pharmacies. Many manufacturers choose to use efficient fig drying machine in order to improve their work efficiency and meet the huge market demand.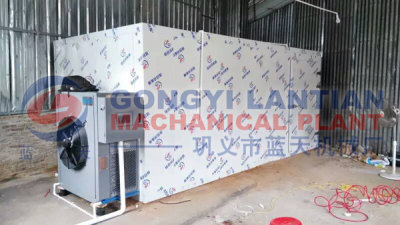 Our fig dryer machine is made of 304 steel plate, there will be no deformation and rust in water. With the intelligent control system, you only need to put the figs in the drying room after treatment, and the PLC control screen outside the machine Set the required temperature and humidity on the machine, the machine will dry itself. The dried figs are excellent in color and taste, and are recognized by customers.
In addition to drying figs and other fruits, our fig drying machine can also dry vegetables, noodles and meat that we eat every day. The machine is also recognized by customers for its excellent characteristics. If you need a dryer, please leave a message to us, our staff will design a machine suitable for you according to your production, venue and size, and professional staff will come to you for installation.