In many coastal areas, people live on fisheries. Even the biggest industry is exporting fish. In order to reduce the loss of fish during the drying process, many manufacturers choose to use fish drying machine to process fish. Therefore, we can see the packaged dried fish snacks in various supermarkets, which also brings another reliable development path for fishery work, which greatly improves the storage probability of fish.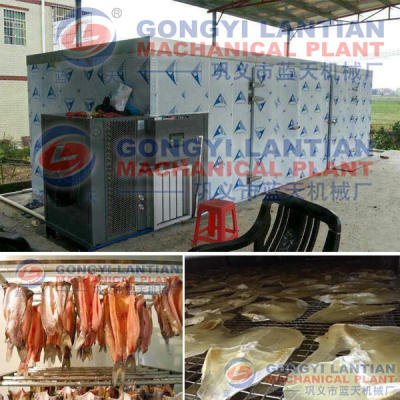 Lantian's fish dryer machine design has always been welcomed by customers. Our machines are strictly controlled by professional personnel in every production process. The machine is made of food grade steel plate without deformation and water. Rusty phenomenon. Compared with the traditional drying method, the machine's sealed box design does not need to worry about changes in the weather and other external factors, and does not need to worry about the cleanliness of the fish during the drying process. A lot of customers came to visit our factory and were very satisfied with our machines and the results of trial production.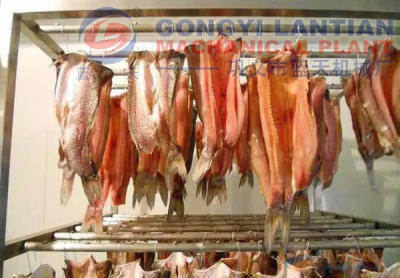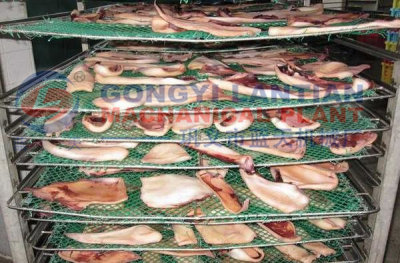 Our fish drying machine uses an intelligent control system. You only need to put the fish into the drying room, set the required temperature and humidity on the control panel outside the machine, and the machine will dry and dry. The taste of the fish comes out of the praise of the customers. In addition to drying seafood such as fish, our dryers are able to dry a variety of foods we eat every day. The machines are also recognized by customers for their excellent characteristics. If you need a dryer, please leave a message to us, our staff will reply to you in the first time, and will design the machine that suits you according to your production, site and size.