Tea is everywhere in our lives and is popular with many people. Different regions have different types of tea. In the market, we can also see beautifully packaged tea. For tea growers, the most important thing is that the tea can be dried well, stored for a long time, and not easily deteriorated. In order to improve their work efficiency and save energy, many growers choose to use tea dryer to process tea.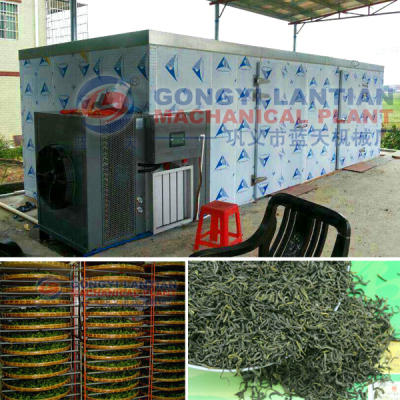 Lantian as a qualified tea dryer manufacturer, every machine we bring to our customers is precisely designed and strictly controlled. The machine adopts a sealed box design, so you don't have to worry about changes in the weather and other external factors, and you don't need to worry about the tea will have any foundation with the outside air and bacteria during the drying process. The machine uses clean energy energy during operation, so you don't have to worry about the tea being contaminated with any odor. The dried tea leaves are bright and fragrant, and are recognized by many customers.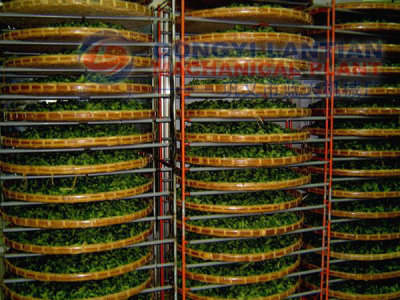 Our machine adopts intelligent control system, you only need to put the tea into the drying room, set the temperature and humidity required for tea drying on the control panel outside the machine, the machine will dry it yourself, no need You waste too much energy. In addition to drying tea, our tea dryer can also dry a variety of materials such as fruits, vegetables and seafood that we eat daily. The machine is also recognized by users for its excellent characteristics. If you need a dryer, please leave a message to us, our staff will design the machine that suits you according to your basic situation.