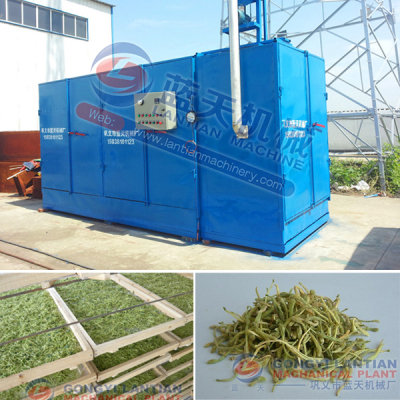 The composition of Lantian honeysuckle dryer:
1. Drying chamber.
2. Heating system.
3. Condensating and dehumidifying system.
4. Temperature and humidity control system.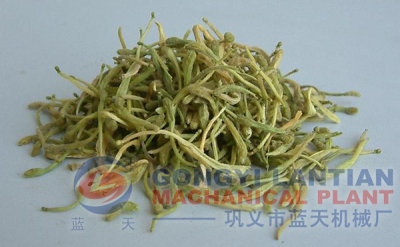 Working principle:
Our honeysuckle drying machine is using inverse cano principle, absorbing heat air and transferring them to the drying chamber to realize the increase of temperature in the dryer. Our honeysuckle dryer machine is composed of compressor, heat exchanger, flow controller and heat absorber, and these devices form a cycling system (main drying device and drying chamber). Under the action of compressor, the refrigerant will be flowing circulating in this system. It will finish the process of pressure rising and temperature rising in the compressor (temperature can be up to 95℃), then release high temperature source to heat the air in the chamber, and at the same time, it will be cooled and translated into liquid. When it runs out the machine, the liqud will aborb hot air quickly and be tanslated to gas again. At the same time, the temperature will be dropped to 20-30℃, and the heat absorber will transfer the heat source to refrigerant. And the refrigerant tranport the heating source from the air to drying chamber constantly and circularly to heat the air temperature in the chamber.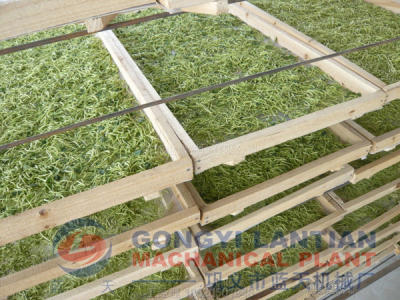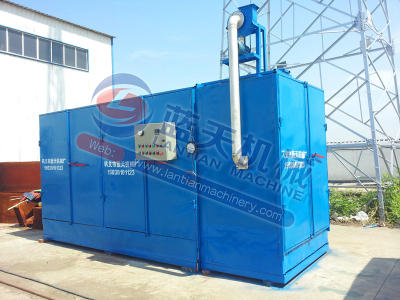 The drying process:
1. The initial drying temperature of the drying chamber should be rise to 35-40℃, then put the fresh honeysuckle in the drying chamber.
2. Keep the 40℃ temperature for 4-6 hours, and enlarge the moisture removing hole. The period of 4-6 hours is the fresh honeysuckle softening period.
3. The temperature in the chamber should be from 41-48℃, and this temperature difference should be finished within 5-7 hours, and highest temperature can't be over 50℃. Through 9-12 hours initial and middle drying process, the honeysuckle will reach 50% dry.
4. At the third stage, raise the temperature to 50-54℃ within 2-4 hours, and through this process, the honeysuckle can reach 80% dry.
5. At forth stage, raise temperature 55-60℃, and it is the forced drying period, the temperature can't be over 70℃. And after drying 2-4 hours, observing the color of dried honeysuckle before stopping the honeysuckle drying equipment.