Fish is one of the seafood products that people often eat. It is rich in protein that is good for human body, so it is welcomed by people. With the continuous rise of technology in recent years, fish has also been made into various delicious foods, and it is easier to store and carry for a long time than fresh fish. Dried fish is one of them. We can see dried fish being sold in various supermarkets. In order to improve their work efficiency and meet the huge market demand, many manufacturers choose to use fish drying machine for production.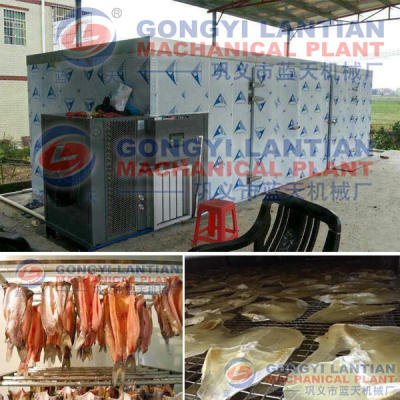 As a professional fish drying equipment manufacturer, Lantian has always taken the production of each machine seriously. Our machines are made of food-grade steel, and will not deform and rust in water. The second is that our machine uses an intelligent control system. You only need to put the fish into the drying room after processing, set the required temperature and humidity on the PLC control screen outside the machine, and the machine will dry and dry. The dried fish was recognized by customers.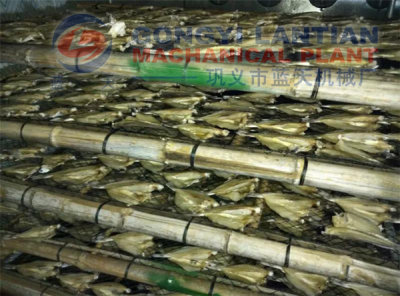 In addition to drying fish and other seafood, our fish drying machine is also capable of drying many kinds of materials such as fruits, vegetables and noodles that we eat daily. The machine is also widely recognized by customers for its excellent characteristics. If you need a dryer, please leave a message to us. Our staff will design a suitable machine for you according to your output, site and scale, and there will be professional staff to install and install it for you. The machine was put into use in a short time.