As our standard of living continues to improve, in addition to the most basic food, clothing and housing, people will pay extra attention to many things that enhance the quality of our lives. Food is a part of many people's concerns. Fish dried fish is now popular. The traditional method of drying fish is to preserve it. During the drying process, some bacteria will invade. In today's food safety, many manufacturers choose to use it more cleanly, convenient fish drying machine to complete your drying work.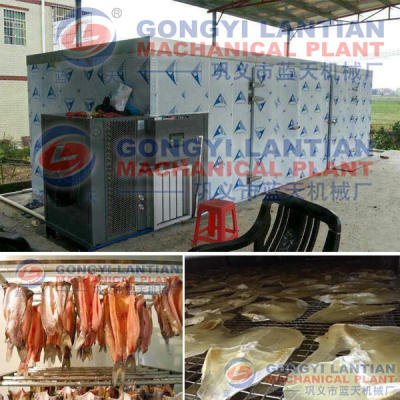 As a qualified fish drying equipment manufacturer, we always put the interests of our customers in the first place. Our machines use food grade steel plates without deformation. The machine adopts sealed box design and internal hot air circulation system. Help the fish to finish the drying work more quickly and cleanly. You don't need to worry about any contact between the fish and the air during the drying process to ensure the cleanliness of the fish during the drying process. You don't need to worry about changes in the weather, such as the weather, so you can save a lot of energy.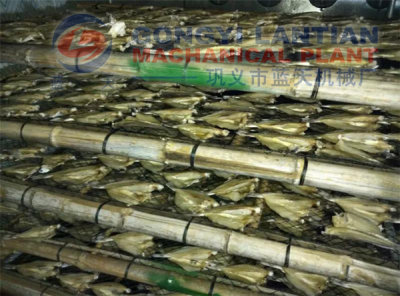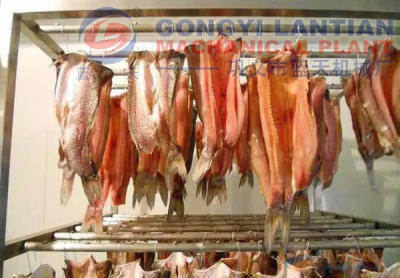 There are a lot of customers who come to our factory to visit and inspect, and we are very satisfied with the results of our machines and trial production. Our fish drying machine adopts intelligent control system, you only need to process the fish and put it into the drying room. Set the required temperature and humidity on the control panel outside the machine, the machine will dry it by itself, and the dried fish is excellent in color and taste, and is recognized by customers. If you need a dryer, please leave a message to us, our sales staff will reply you in the first time, and there will be professional staff to install it for you.