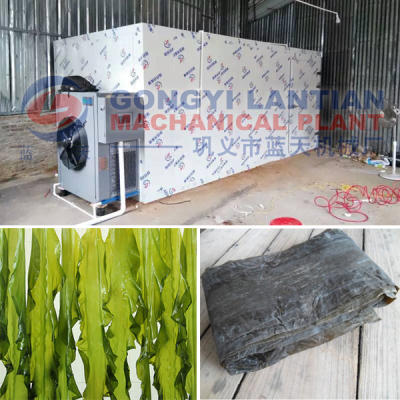 Introduction of kelp drying machine:
The kelp dryer of Gongyi Lantian Machanical Plant belongs to high temperature electric dryer, through using compressor to improve temperature (adjustable temperature: 5-90℃, and adjustable humidity: 5-95%). Our this kelp drying machine is no need burning coal, wood, charcoal, gas, etc, just need a small amount of electrical energy to drive the compressor to obtain the required high temperature hot air. Also, our kelp dryer is of automatic work, safty, environmental protection, non pollution, no wastes emission and low power consumption, which is a better solution for drying fruits.
The kelp drying machine is composed of: 1. Heating device and moisture reducing device. 2. Heat preservation chamber. 3. Hot air circulation system. 4. Intelligent controlling system. The heating device is for generatoring the hot air, and circulation system is to ensure the temperature and inside airflow uniform. While, the intelligent controlly system is to make the whole drying process with constant temperature and constant humidity to ensure the drying quality.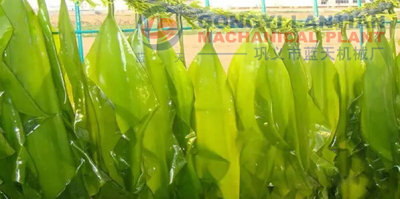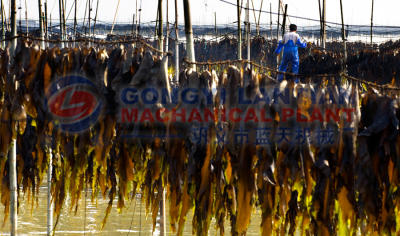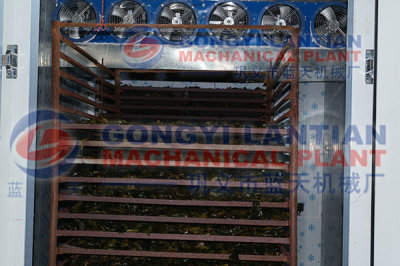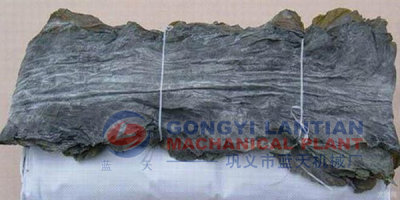 The model selection of kelp drying equipment:
1. 3P kelp dryer can adapt about 15 CBM chamber, and it will consume 3 degree electric power per hour.
2. 6P dryer can adapt 25 CBM drying chamber, and it will consume 6 degrees electric power per hour.
3. 10P dryer can adapt 40 CBM drying chamber, and it will consume 12 degrees electric power per hour.