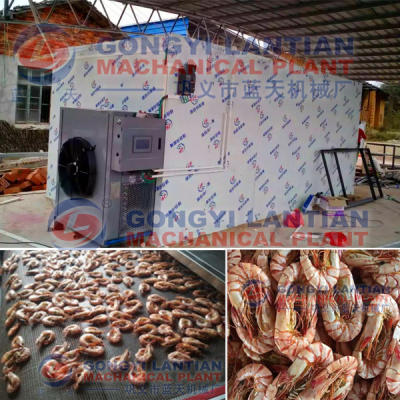 The advantages:
1. The lantian brand shrimp dryer is an intelligent equipment of integration of dehumidifying, heating, cooling, temperature exhausting and ventilating.
2. Use double desiccant dehumidification technology, and improve the dehumidifying performance greatly, and energy saving effect is obvious.
3. Breakthrough the tradition dehumidifier and normal dehumidifying and drying technical, our shrimp dryer machine solves the problems of bad dehumidifying performance and idling under high temperature low humidity.
4. Unique design of heat exhaust and circulating system to reduce the heat loss and energy saving.
5. Advanced heating and dehumidifying functions to ensure to dry the materials with fresh air, and our shrimp drying machine is suitable for strict drying process.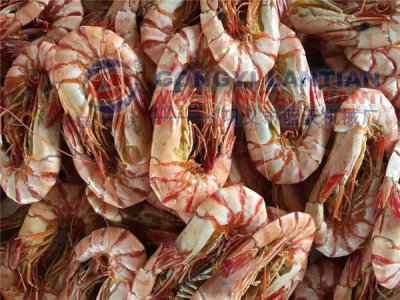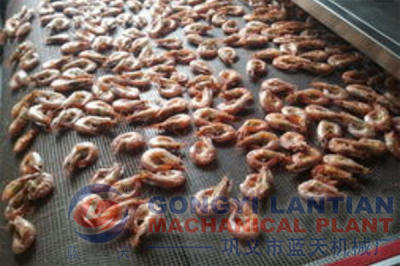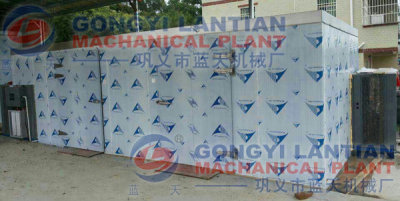 The features:
1. Easy installation and demolition, small covering space, and can be installed in the indoor or outdoor.
2. High efficiency and energy saving. Our shrimp drying machine can absorb much heat source from the air, and its electric consumtion is just 1/3-1/4 of other heater. And compared with coal dryer, gas fuel dryer, and the old type dryer, our shrimp dryer can save 75% operation cost.
3. No pollution and environmental protection. Our shrimp drying equipment, no any combustion or emissions, completely meet the food hygienic standard, is a kind of sustainable development and environmental friendly drying equipment.
4. Running safely and reliably. Compared with the traditional drying equipments (coal dryer, gas fuel dryer, or other elctric heater), our shrimp dryer machine will never has the risks of flammability, explosive, toxic, short circuit, etc. And it is a absolutely safe and reliable closed drying device.
5. Long using life and low maintenance cost. Our shrimp drying machine is developped from the traditional drying machine, so our this new type dryer has mature technology, stable performance, reliable and long lifetime.
6. Comportable, convenient, and high automatic and intelligent.
7. Wide application and not affected by weather. Our shrimp drying equipment can be widely used in food, chamical, pharmaceutical, paper, leather, wood, agricultural and sideline products, etc.