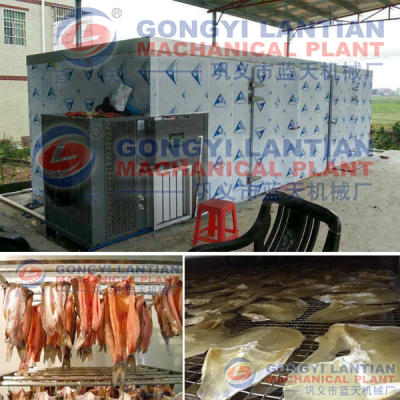 Introduction:
Fish dryer is our company newly launched energy saving fish drying equipment. Because of the difficult problem to fresh the fish, many factories started to process the fish and other aquatic products according to the market and industry demands. The frozen fish can't storage for long, while, the fish is a kind of food which can be dried. The traditional fish drying equipments exist some shoratages more or less for drying fish, such as long drying time, uneven color, big energy cost, etc. Therefore, in order to meet the market needs and requirements, we solemnly to recommend our new type fish drying machine.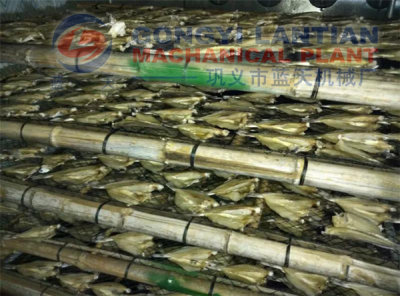 The working principle:
The fish dryer machine, through compressor, drive the heat transferring medium to absorb the heat from the outside environment. And then through heat exchanging device to release the heat into the drying chamber, and through hot air circulation system to dry the materials.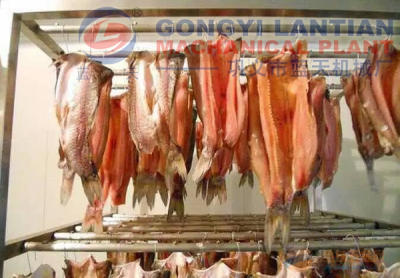 The structure.
1. The heat pump heating unit.
2. The drying chamber unit.
3. Hot air circulating unit.
4. Automatic dehumidifying unit.
5. Intelligent control unit.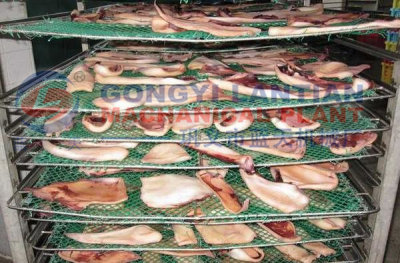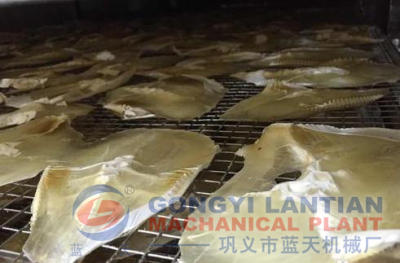 The advantages:
1. It can effectively guarantee the drying physical and chmical properties of the material and quality of drying materials.
2. The temperature is uniform in the drying process, and humidity can be controlled automatically.
3. Safe and reliable, and it won't cause harmful risk durning drying process.
4. Low energy consumption in drying process, and reduce the operation cost effectively.
5. Strong universality, reduce the investment cost, and improve the utilization rate and the effective unilization of the equipment.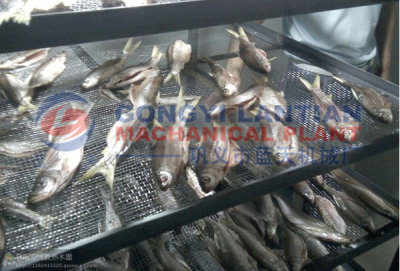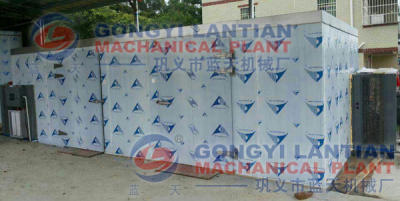 Our solutions:
1. Use our catfish drying machine to process the fish, the energy consumption and operation cost is low in drying process.
2. Good ventilation and drying process is heated evenly.
3. Control the corresponding parameters when drying fish, and can effectively solve the problems in the drying process.
4. The drying process is safe and reliable, and there is overheating or burning risk in drying process.
5. Automatically control the temperature and humidity with high precision, and effectively avoid the phenomenon of light drying or over drying cause by manual operation. Reduce the intensity of labor and the running cost.