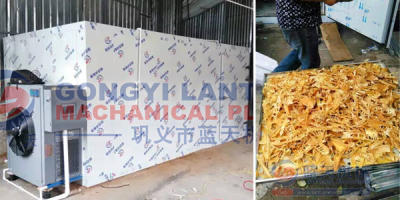 Bamboo shoots is the sprout of bamboo, which is primary and tender. The bamboo shoots have rich fibre composition, and it is usually cooked with meat or for soup. The fresh bamboo shoots can be stored for long. Except some fresh bamboo shoots are cooked directly, the others bamboo shoots can be dried for convenient storaging and tansporting. Our bamboo shoots dryer will be the best choice for drying bamboo shoots.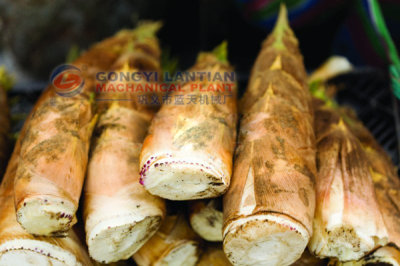 Bamboo shoots drying machine working principle:
Our bamboo shoots drying machine is using inverse cano principle, absorbing heat air and transferring them to the drying chamber to realize the increase of temperature in the dryer. Our bamboo shoots dryer is composed of compressor, heat exchanger, flow controller and heat absorber, and these devices form a cycling system (main drying device and drying chamber). Under the action of compressor, the refrigerant will be flowing circulating in this system. It will finish the process of pressure rising and temperature rising in the compressor (temperature can be up to 95℃), then release high temperature source to heat the air in the chamber, and at the same time, it will be cooled and translated into liquid. When it runs out the machine, the liqud will aborb hot air quickly and be tanslated to gas again. At the same time, the temperature will be dropped to 20-30℃, and the heat absorber will transfer the heat source to refrigerant. And the refrigerant tranport the heating source from the air to drying chamber constantly and circularly to heat the air temperature in the chamber.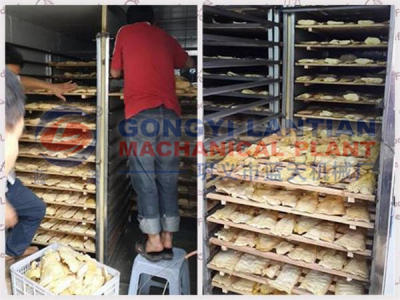 Features of bamboo shoots drying equipment:
1. Easy installation and demolition, small covering space, and can be installed in the indoor or outdoor.
2. High efficiency and energy saving. Our bamboo shoots dryer machine can absorb much heat source from the air, and its electric consumtion is just 1/3-1/4 of other heater. And compared with coal dryer, gas fuel dryer, and the old type dryer, our areca nut dryer can save 75% operation cost.
3. No pollution and environmental protection. Our bamboo shoots drying equipment, no any combustion or emissions, completely meet the food hygienic standard, is a kind of sustainable development and environmental friendly drying equipment.
4. Running safely and reliably. Compared with the traditional drying equipments (coal dryer, gas fuel dryer, or other elctric heater), our bamboo shoots dryer will never has the risks of flammability, explosive, toxic, short circuit, etc. And it is a absolutely safe and reliable closed drying device.
5. Long using life and low maintenance cost. Our bamboo shoots drying machine is developped from the traditional drying machine, so our this new type dryer has mature technology, stable performance, reliable and long lifetime.
6. Comportable, convenient, and high automatic and intelligent.
7. Wide application and not affected by weather. Our bamboo shoots drying equipment can be widely used in food, chamical, pharmaceutical, paper, leather, wood, agricultural and sideline products, etc.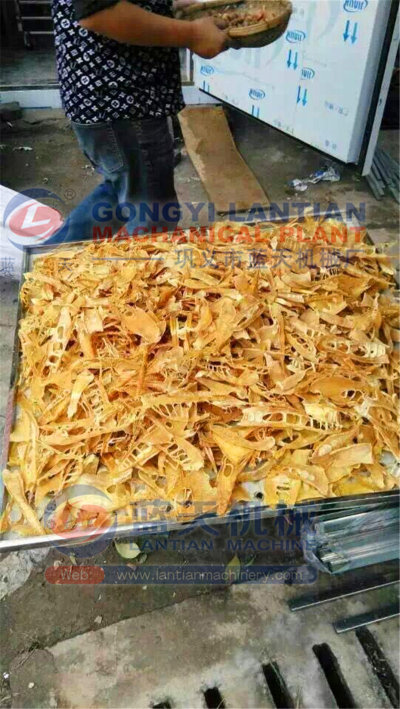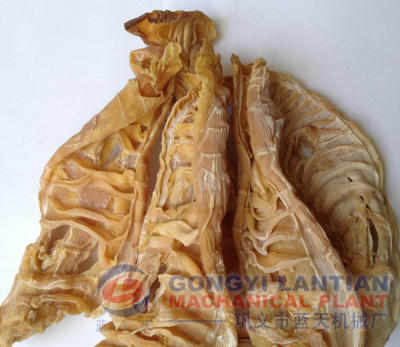 Bamboo shoots drying equipment manufacturer offer the following services for all users:
1. Dispatch professional technician to know about customers' needs, and design and formulate the most practical and economical drying machine for customers.
2. According to the customers requirements on function and drying time of the bamboo shoots drying equipment, we design this special dryer for drying bamboo shoots.
3. We can dispatch special technician to the customers factories for stallating and adjusting the bamboo shoots drying machine, to make sure the dryer working normally and smoothly of full set of this dryer.
4. We will teach and train the professional operation technician, and teach teach them the complete drying process for customers.
5. Answer customer questions at any time when drying. And if the dryer cause problems which can not solve in the phone, we will dispatch technician to deal with the problem to customers factory.